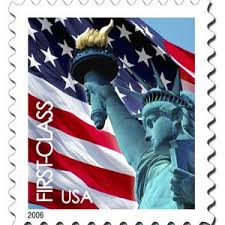 RATE REDUCTION
The Postal Regulatory Commission has approved new postal rates and product descriptions reflecting removal of the exigent surcharge of approximately 4.3%.
(Go on www.npmhu.org to read a full article from the National office)
What this means to you:
In 2013 the Post Office was allowed to increase postage rates to offset the 2008-2009 recessions. Now that the economy is better and the Postal Service is doing better the rate increase is being lifted and we are going back to the original postal rates that means that for example the 49-cent stamp is going back to 47 cents.
Is this good or bad?
Lower rates will lower revenue and for sure give management something to say during our current negotiations for our new contract.
Lower rates will also create revenue by giving customers savings to come to the postal service for their needs. Basically volume will increase!
I believe all will even out and that we will come out ahead. We have been able to increase volume with the rate increase and the Postal Service has been successful in getting work from high volume customers like Amazon and Wal-Mart. Now with the rates being lowered the Postal Service should be able to get contracts signed with high volume customers and increase revenue beyond the $2 Billion annually that the Postal Service believes that we will lose.